Uniwater contributes to future-proof water supply in Falun Municipality.

Norvatek, Dala Kommunalteknik and ASB in cooperation.
The final inspection of a new transmission line between Grycksbo and Bergsgården was recently carried out in Falun Municipality. The goal of the transmission line is to secure the water supply and replace a couple of the municipality's smaller wastewater treatment plants. Uniwater companies Norvatek, Dala Kommunalteknik, and ASB have cooperated in this project to deliver the pumping stations that will be replacing the old purification facilities.
– Skanska has been the overall supervisor in the project. We, fellow subsidiaries of Uniwater, acting as subcontractors for Skanska, have cooperated and complemented each other's specialties with different kinds of solutions for the pumping stations, says Lotta Stenberg, site manager at Dala Kommunalteknik.

Centralized supply
. The construction means that sewage water from Grycksbo and Bergsgården is pumped to Främby wastewater treatment plant in Falun. The old wastewater treatment plants in Grycksbo and Bergsgården will be closed and replaced with pumping stations.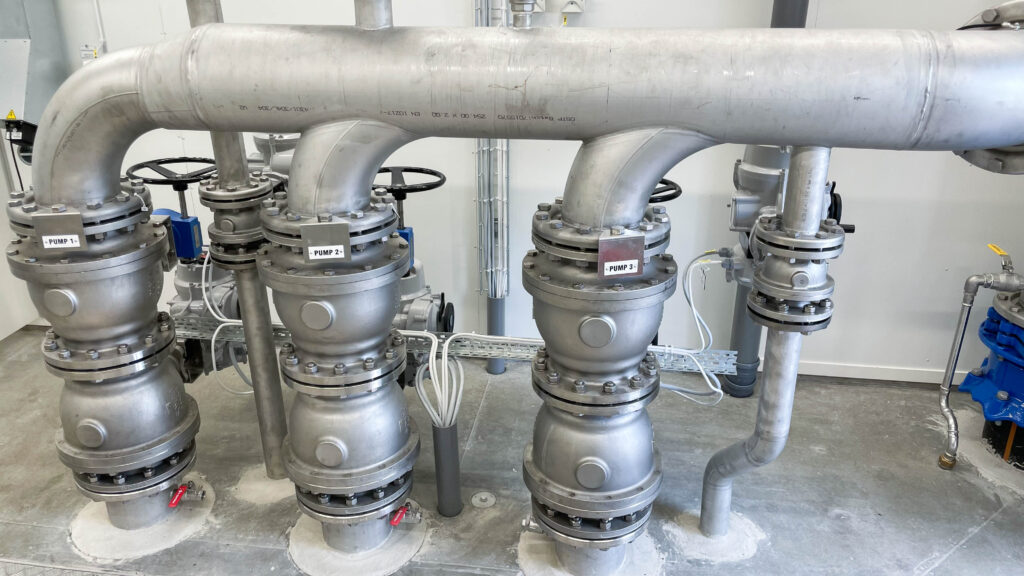 United expertise to reach the best solution
. The solutions for the pumping plants were produced jointly by wastewater treatment experts from all three Uniwater companies, and the common goal was to achieve the best possible function.
– Norvatek delivered the actual pumping stations. We, at Dala Kommunalteknik, have primarily delivered welded fittings. We've also carried out all of the assembling inside of the pumping stations. ASB built the electrical cabinets and were in charge of the electrical installations, says Lotta Stenberg.
One pumping station is situated in Bergsgården, just north of Varpan's beach, and the other one is next to the old wastewater treatment plant in Grycksbo.
– If the altitude difference between Grycksbo and Bergsgården had been bigger, we would have probably had to build another pumping station along the way. The station in Bergsgården is situated very beautifully by the water, and the physical lines are partially laid on the seabed. That station is connected to the ordinary collecting system, which leads to the wastewater treatment plant in Falun, says Lotta Stenberg.
The transmission line between Grycksbo and Bergsgården is the first phase out of two in a bigger project in Falun Municipality.